Schedule
There will moderate Jan Brychta
New Types of Linear Channels and Services
Don't see the business sense in launching the tenth Czech film channel? Thinking twice about developing the country's eighth sports or music channel? Do you want to reach young and minority audiences? Do you need to open new TV channels but don't have the same amount of funding as for your current channels? Stream Circle offers a way how to use online videos, graphics, internet data and new technologies to develop an interesting linear channel that can be distributed on primary as well as alternative distribution platforms. Your new TV channel doesn't have to be a copy of what someone else is already doing on the market; utilise the power of the online environment to reach young and minority viewers and take advantage of modern tools to make the running of the channel as automated as possible.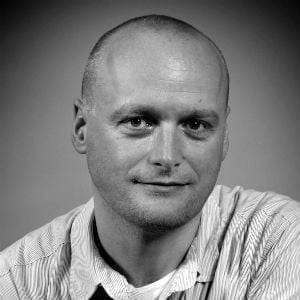 Josef
Vašica
CEO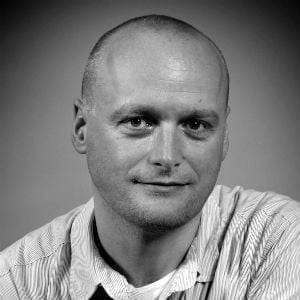 Graduate from the Faculty of Mathematics and Physics at Charles University who already during his studies started working at DCIT. He rose through the ranks from programmer and project management positions to the management of the PROVYS division and eventually the company's board. He was involved in the creation and development of the PROVYS project and its delivery to many TV companies in the CR and Europe. In 2015, he founded the Stream Circle group which in 2016 transformed into a subsidiary of a share company offering services under the same name. He continues to develop his primary interest in the process and technology aspects of the development of the TV market and in future trends.
Can Anyone Stop Netflix?
Netflix is the most popular online video rental company in the world that has 120 million customers and is more profitable than all American cinemas put together. Can anyone stop this runaway train? What are the competitors such as Amazon, HBO or Disney trying to do to fight it? How does Netflix find new customers and where is all that money coming from? And since it's launched in the Czech Republic two years ago, will we ever see a fully localised Czech version?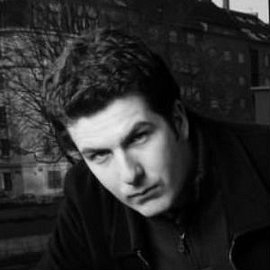 Tomáš
Vyskočil
Founder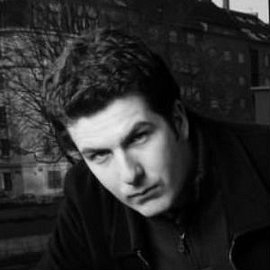 Tomáš Vyskočil's career has been closely tied to movies and TV series ever since his youth when he founded the film magazine FilmPub.cz; his next project was the Edna.cz portal focusing on TV shows and today he runs the Filmtoro online search engine for movies available for online purchase. He worked as a manager for Atlas.cz, Seznam.cz and H1.cz. He dreams of a future where films and TV shows aren't pirated but easily available on smart TVs.
3 Campaigns That Are Changing Programmatic Advertising in HbbTV
A programmatic campaign in HbbTV now means far more than just "launch on Monday and stop showing on Sunday". Demonstration of the current features (content targeting, retargeting, AB testing) on the case studies of campaigns that fully utilised the potential of advertising in HbbTV. Everything is accompanied with examples and statistics.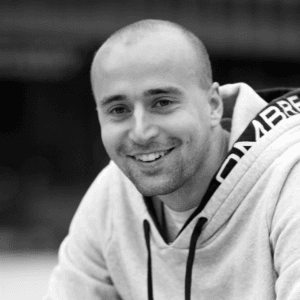 František
Bauma
Head of Product Development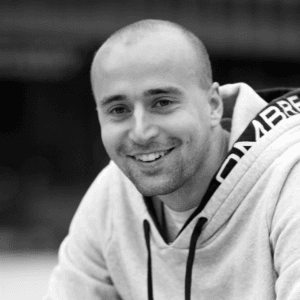 Graduate from the Faculty of Electrical Engineering at the Czech University of Technology where he focused on web technologies. Worked as the product manager at the Webgarden publishing service. Eventually, he moved from websites to advertising and in recent years has been responsible for product development at R2B2.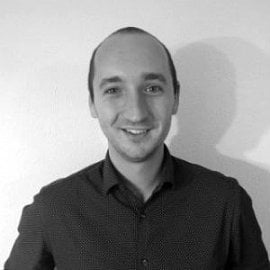 David
Kratochvíl
Key Client Manager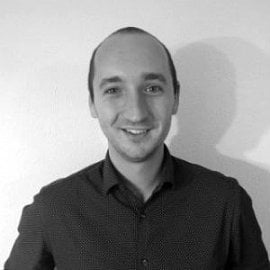 David Kratochvíl je Key Client Manager ve společnosti R2B2, která provozuje digitální reklamní síť R2B2 Multiscreen. Má na starost významné zadavatele reklamy, ať už z řad nadnárodních agentur nebo přímých zadavatelů. Při spolupráci s inzerenty získal bohaté zkušenosti s programatickým obchodem i realizací kampaní v HbbTV. Jako vášnivý hráč basketu je neúnavný a cílevědomý dříč a správný tah na "koš" má i v prodeji programatické reklamy.
Specialty Channels and HbbTV
Full-format channels mostly use HbbTV as an archive and to experiment with ad formats. But almost no one actively works with HbbTV content. Specialty channels should be the most creative actors in this area. HbbTV can include live streams, interactive services and much more. PARK TV and several specific examples that may be inspiring.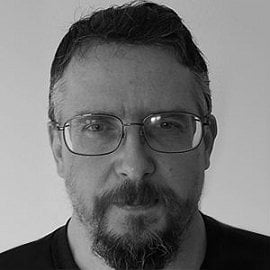 Marcel
Para
CEO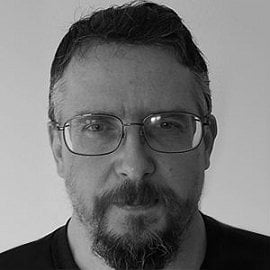 In the 90s, Marcel was the CEO of Kabel Plus, Východné Slovensko, a.s., the operator of a cable TV network that was later sold to UPC. In those years, the company launched several services that were unique at the time, such as phone calls within the network, ordering books from a library, ordering programme channels from home and more. Later he became an entrepreneur and a deputy CEO of TV JOJ while it was moving from Košice to Bratislava. In 2003, he became deputy CEO of Slovak TV where he was among other things in charge of the largest TV restructuring in Central Europe. Having left this position, he worked as a new media and crisis management consultant. In recent years, he also operated the OTT TV MeToo internet TV. At the end of last year, he launched the new channel PARK TV.
HbbTV is not a myth, buzzword or fake. It's marketing, data and facts. There is only one red button
Mythbuster Lukáš Hnilička will present the reality of the hybrid environment, which is experiencing a European-wide boom.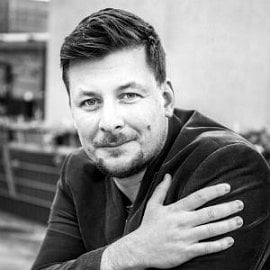 Lukáš
Hnilička
CEO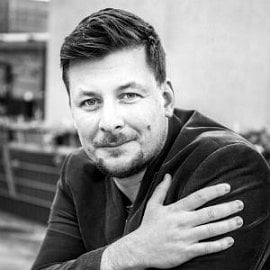 Zakladatel a CEO Hybrid Company, která se zaměřuje na technologii HbbTV propojující TV a internet. Hybrid je inovativním leaderem v CEE specializující se na marketingové a monetizační využití interaktivní obrazovky. Lukáš je považován za předního vizionáře a realizátora na poli nových médií. Předtím působil 10 let na pozici CTO v TV Óčko. Oblíbenou volnočasovou aktivitou je mačkání červeného tlačítka.
What does the future hold for linear broadcasting, IPTV and HbbTV?
How did we manage to build our own IPTV from the ground up? Despite modern trends, why is linear broadcasting still with us? Has IPTV increased viewing rates, and what is the future of watching TV? Pavel Górecki will focus on these and other topics.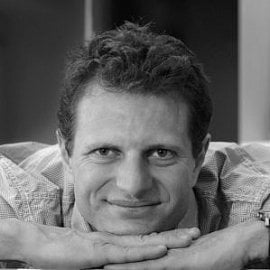 Pavel
Górecki
Jednatel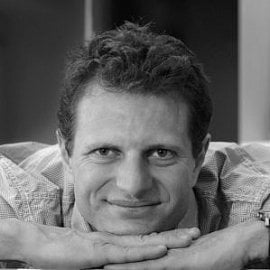 Pavel Górecki, spolu se svým bratrem Petrem, založili společnost goNET s.r.o. v prvním ročníku studia na Slezské univerzitě v Karviné v roce 1996. Již od svých počátků se společnost plně věnovala tvorbě webových projektů. Za zmínku stojí například největší programový průvodce v ČR tvprogram.cz nebo portál sms.cz. Na konci roku 2016, po několikaletém testování, spustila firma pro veřejnost vlastní IPTV s názvem Lepší.TV. Díky detailnímu porozumění problematice provozování IPTV nabízí společnost goNET s.r.o. sofistikované řešení hardwaru a softwaru s řadou unikátních funkcí a technologických novinek. Právě zkušenosti získané provozem Lepší.TV umožnily společnosti vstoupit na trh s kompletní IPTV (OTT) platformou na klíč. Pokud si Pavel najde chvíli času, věnuje se nejrůznějším sportovním aktivitám i dobrodružnému cestování do nejrůznějších koutů světa.
HbbTV for Digital Planning and More
Potential answers to the question of whether HbbTV can be an integral part of clients' online media planning.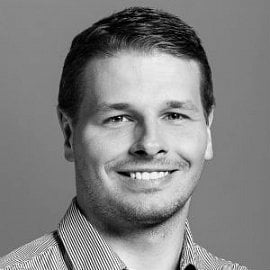 Petr
Tichý
Digital Strategist,Interaction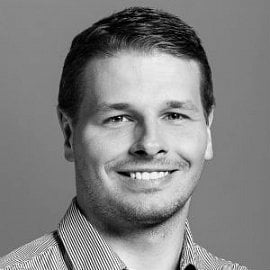 Having completed his studies at Prague's University of Economics, he almost by accident ended up at the Mindshare media agency and started to work in digital marketing; he hopes to continue for as long as the internet is around. He is currently in charge of the digital department and the digital communication of brands such as Ford, Unilever, Nike and F&F.