Schedule
Introduction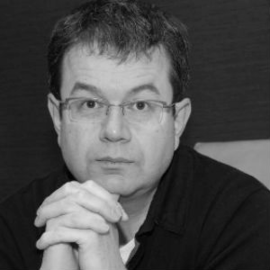 Petr
Koubský
Permanent coworker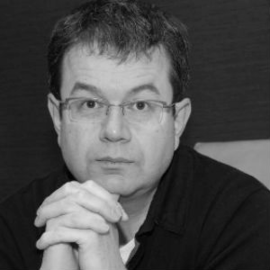 He graduated from VŠCHT in Prague. He worked as a programmer; in 1990 – 2007, he was expert journalist focused on IT. He managed the Softwarové noviny and Inside magazines. Since 2008, he has been active as freelance analyst and consultant. He provides external lectures at the Department of Information Technologies at the Prague University of Economics. His professional interests include sociology and economy of informatics, safety and mobile technologies.
How to drive greater engagement and monetization by capturing and using consumer insights.
We have a huge and growing sea of data about our customers, whether it is 1st party data captured from the TV service, or 2nd and 3rd party data captured across the whole of the consumer online and offline experience. Making use of this data to drive better experiences will increasingly become the competitive differentiator.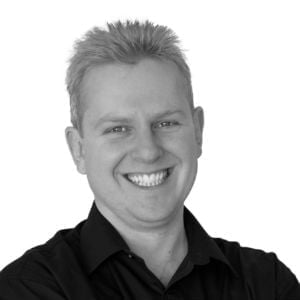 Steve
Allison
Senior Manager, Evangelism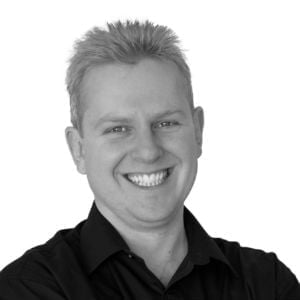 Steven Allison is the Worldwide Evangelist for Adobe's Media and Ad Solutions business unit. The role includes working directly with international programmers and operators in their local markets to help them evaluate and select Adobe Primetime as their delivery platform for OTT delivery services and digital advertising strategy. Steve has spent many years helping customers deliver high quality, monetisable video – live or VoD. Working with broadcasters such as the BBC, NHK, RTL, M6, Virgin Media and Ch4, Steve helps educate, train and architect video and ad delivery strategies.
HbbTV in the world – Stefan Schneiders – IRT
Selected HbbTV deployment examples from various spots in the world provide a good impression of the actual availability of HbbTV internationally. Trends in the development of HbbTV applications in Europe show again and again new service ideas - one of the most important current developments is related to some different approaches for targeted advertising. Finally, an overview over the directions of the HbbTV standard developments is provided.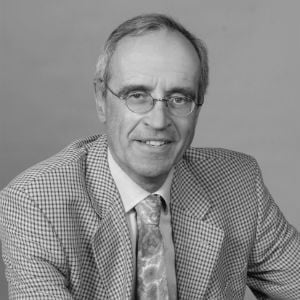 Stefan
Schneiders
General Manager Sales and Marketing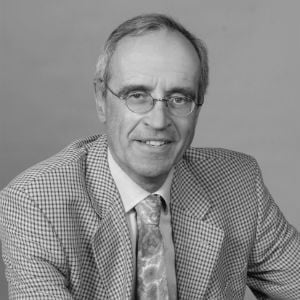 Stefan Schneiders is leading the Sales and Marketing department at Institut für Rundfunktechnik (IRT) since September 2013. He has more than 20 years of experience in telecommunications and media industry. Over the past two decades he has been involved as senior expert in the development of industry innovations such as Mobile TV, Mobile Payment, Information Security and Biometrics.
Prior to his current position, Stefan was responsible for Mobile TV & Video solutions at Nokia Siemens Networks and Business Development for Mobile TV & Advertising at Siemens Networks. Other positions at Siemens included acting as COO for the international consortium PayCircle and supporting the Open Mobile Alliances M-Commerce Working Group as Vice Chairman. He started his management career at Siemens acting as Head of Business Development for Information Security. 
Stefan studied Computer Science at the University of the German Army (Bundeswehr) in Neubiberg near Munich.
A new way of testing pilot formats with HbbTV
• ProSiebenSat.1 has developed together with TeraVolt a HbbTV solution for testing TV Shows and pilot formats on the big screen at that time slots they are produced for.
• Possibilities of qualitative or quantitative market research
• Overview of Features:
o PIN Authentification
o Multiple Sheduling possibilities
o Live Questionaire
o User and device Analysis
• Insights on the first market research flights at ProSiebenSat1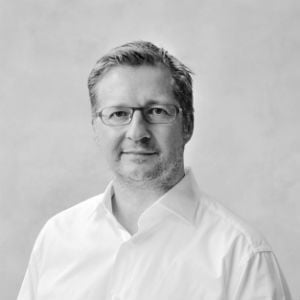 Lars
Friedrichs
Director at TeraVolt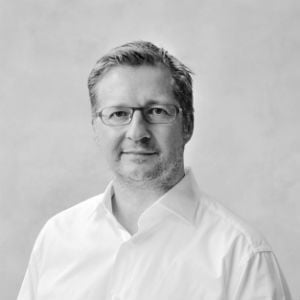 Lars Friedrichs works for TeraVolt which has developed SmartPages one oft he most popular HbbTV Microsite frameworks. Before he joined TeraVolt in 2015, Lars worked 11 years for ProSiebenSat.1 one of Germany's largest braoadcasters and was responsible for all HbbTV and Teletext activities.
Interactive advertising on TV screen in HbbTV
- How works Interactive advertising in HbbTV?
- Examples of HbbTV advertising broadcasted in Poland
- How to engage the viewer to watching ads on TV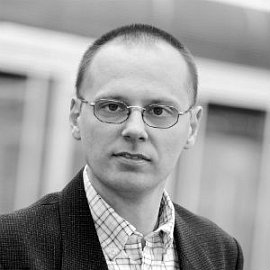 Pawel
Tutka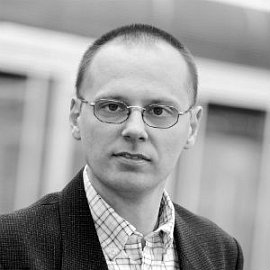 Pawel Tutka actively participates in the development of the HbbTV and Smart TV market in Poland. He initiated in Poland the development of the hybrid TV in the HbbTV standard, starting first tests of HbbTV in 2012, in cooperation with TVP and TVN television companies. He has participated in the development of several dozen HbbTV application. He is a consultant on numerous projects that are based on HbbTV. Currently in hybra.tv company, Pawel focuses on the creation and development interactive TV advertising based on HbbTV.
New O2TV Free with HbbTV
David will introduce the new project of O2TV Free with HbbTV that allows monetization of premium live content such as football matches through SMS payment gateway. David's keynote will also include insights into the options of the O2TV VOD application via EPG.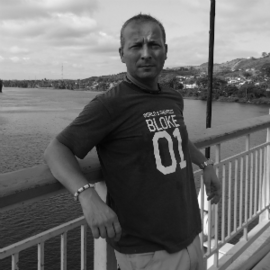 David
Duroň
Pay TV professional / enthusiast & Visiting Professor at Faculty of Business Administration at VŠE Prague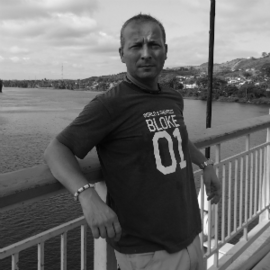 David Duron has many years of experience with top management positions at the telecommunications and Internet companies in the Czech Republic and also abroad. In October 2013, he started working in the O2 Czech Republic as the director of marketing for the household segment. Since February 2016, he has been the director of O2TV as he has also become responsible for the team of O2 TV Sport. Before joining the O2 Czech Republic, he worked 6 years at Vodafone in the role of marketing director for the segment business clients. He joined Vodafone from the position of CEO of Altas.cz and Atlas.sk. In the years 2003 - 2004, he led the marketing department of Czech Telecom, where he was responsible for launching services like Internet Express, the portal Starzone.cz or a new voice tariffs structure.
David has a wonderful wife and two fantastic kids, he likes to run and is involved in charitable activities in Equatorial Africa - specifically in Ghana. In the Czech Republic, he cooperates with the endowment fund called "Dar sluchu". He graduated from the University of Economics in Prague, where he now lectures in the course "Strategic Marketing".
HbbTV services, monetization and interactive advertisements
We are hearing quite often complaints from TV broadcasters regarding the monetization of their HbbTV applications: Revenues are behind expectations and it is hard to justify new investments into the HbbTV development. What are the solutions of that problem? Lecture looks on monetization options we currently have with the focus on interactive advertisements and the advertising system HENMAN.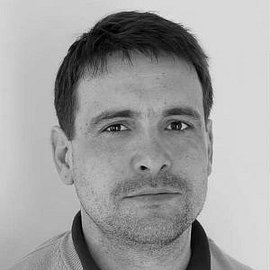 Petr
Mazanec
CTO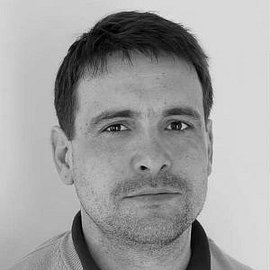 Petr Mazanec is head of development of applications for smart TV sets at Mautilus, s.r.o. that, since 2011, has prepared dozens of television applications for customers from all over the world, for infinite number of models of TV sets and set-top boxes from all important manufacturers: Samsung, LG, Philips, Panasonic, Sony, Toshiba or VESTEL. An overwhelming majority of the implemented projects consists of OTT applications, often interconnected with mobile phones and tablets. When Peter is not in his office, he plays tennis or travels with his family across the countries of former Yugoslavia or the USSR. He has neither computer nor TV set at home.
HbbTV users - What do they want and how do they act
HbbTV is a trendy affair. Not just abroad but in the Czech Republic as well. It is no longer only a matter of Česká televize (Czech Television). We are noticing new broadcasters. There are different approaches to HbbTV. However, there is only one end user, television broadcast consumer who has the red button at his/her disposal. Do we know what they want? Do we know how to work with the HbbTV content? We've tried to answer these questions directly in cooperation with the users of our ČT bod (CT red button).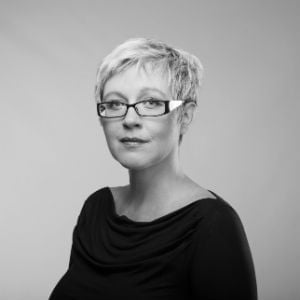 Denisa
Kollárová
Ředitelka marketingu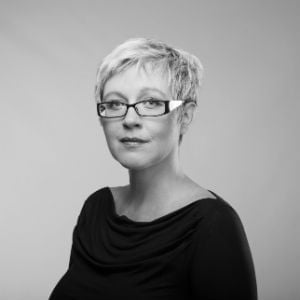 Vede v České televizi marketing, zkušenosti sbírala nejen v TV Prima (trio COOL, Love a ZOOM). Spolu se svým teamem se stará o to, aby se informace o pořadech a službách České televize šířily nejen lineárním vysíláním, o vzhled jednotlivých TV kanálů a spoustu dalšího. Baví ji technologie, design a moderní umění, pěstování ovozel a kočky.
HbbTV – bothers or not?
Recently, we have done a unique research focused on the use of smart TV and HbbTV allowing us to answer important questions such as: How is HbbTV settling in in the Czech households? Do the Czech viewers use the red button? Are they finding it useful? And if so, in what circumstances and conditions? Hana will also introduce the new project of television viewings measurement that includes measuring the numbers regarding HbbTV, along with live and delayed TV viewings and audience on digital devices. How will the measurement work? This and much more will be discussed in the keynote.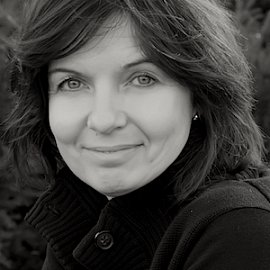 Hana
Friedlaenderová
Senior Research Manager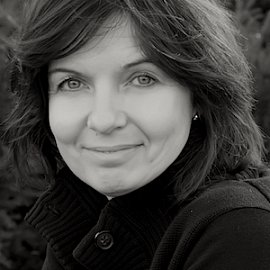 Hana vystudovala Matematicko-fyzikální fakultu Univerzity Karlovy. V roce 1994 nastoupila do společnosti MEDIAN, kde měla na starosti MEDIA PROJEKT, největší mediální výzkum v těchto letech. Od roku 1996 pracovala jako vedoucí oddělení Mediálních výzkumů. Spolu s doc. Milanem Tučkem CSc. vydala několik publikací z oblasti životního stylu české populace: Češi na  prahu nového tisíciletí (Slon, 2000), Evropa na prahu sjednocení (MEDIAN, KMR 2001), Jak se máte Slováci, ako sa máťe Česi? (Praha, MEDIAN 2003). V roce 2006 nastoupila do společnosti tehdy MEDIARESEARCH (nyní Nielsen Admosphere). V současné době pracuje v sekci obchodní, jako Research and Insights Manager.
End-to-end automated application tests for smart TVs
Most processes during the application development cycle are at the leading edge of technology. Unfortunately, the same cannot be said about all phases of testing. There are enormous amounts of time spend on end-to-end testing resulting in high development costs, postponing a release of applications, and – in the case of underestimating testing – also an application full of bugs. Milos will share his experience and introduce a tool that can help with automated end-to-end testing of smart TV applications.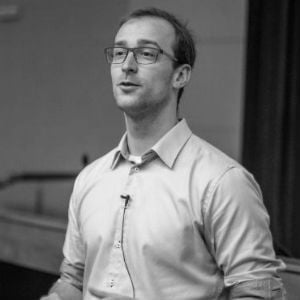 Miloš
Lokajíček
Delivery Manager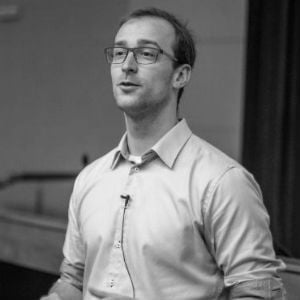 Miloš se věnuje projektovému řízení a "delivery pozicím" více jak 8 let. Získal inženýrský titul na VŠE v Praze. Miloš se věnuje novým technologiím, startupům a ve volných chvílích základnímu výzkumu. Je členem Advisory boardu Prague startup centra. Ke společnosti Suitest se připojil na podzim roku 2016 a aktuálně je zodpovědný za business development a strategické partnerství.
The Olympic Games RIO 2016 - RTVS:UltraHD
This presentation will introduce the project of a successful pilot broadcasting of the Olympic Games RIO 2016 - RTVS: UltraHD. The meaning of an experimental pilot broadcasting, preparation, implementation and the broadcasting itself will be discussed thoroughly. Peter will also present the benefits and the response on this unique project of public broadcasting that reasonably caused a fuss in the broader context of the European broadcasting.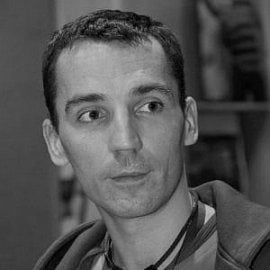 Peter
Matal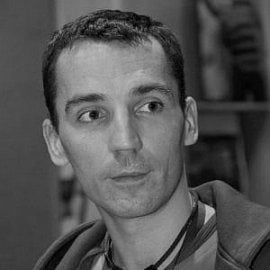 Peter is intermittently engaged in the television environment since 2000. From the development of online application in TV Markíza, he has eventually moved over to television technology in RTVS, specifically in the Department of strategic development and media systems. This department is responsible for development and implementation of new technologies while ensuring the daily operation of the television production chain. Whenever there is a possibility, he gladly participates in various technically specialized events such as the global competition in data journalism organized by the Global Editors Network, where the RTVS team ended up on the third place in 2016. In his spare time, he enjoys sports and actively cooperates with the civic association OZ ChaChaland that has been organizing a summer television cam for more than 25 years.
Panel debate: Success is the future of HbbTV
We will talk about the current success of the HbbTV applications and how they have fulfilled the expectations of their creators. You will also get to know what are the plans for their future development and what is being considered as the greatest added value. Furthermore, we will not forget to discuss the future and monetization opportunities of HbbTV in general.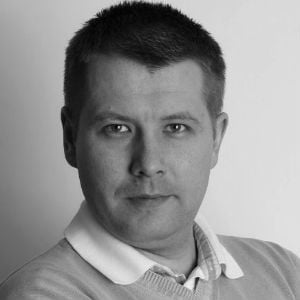 Petr
Hatlapatka
Leader of online sales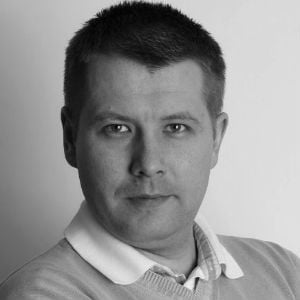 Petr Hatlapatka is responsible for sales of online products including HbbTV of Media-Club company, which – among other activities – exclusively represents FTV Prima. Since 2015, he has implemented dozens of campaigns for different clients and cooperated on the development of several HbbTV applications. In the end of 2016, he finished the initial phase of the deployment of HbbTV format – Red Button, Switch-in, HbbTV Synchro, Video ads, Banners in applications. The second phase is expected to be done in 2017. He dedicates his free time to the family as they usually go to mountains – whether on bike, snowboard, cross-country or ski.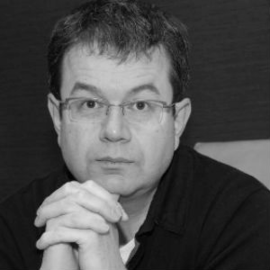 Petr
Koubský
Permanent coworker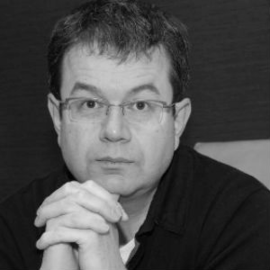 He graduated from VŠCHT in Prague. He worked as a programmer; in 1990 – 2007, he was expert journalist focused on IT. He managed the Softwarové noviny and Inside magazines. Since 2008, he has been active as freelance analyst and consultant. He provides external lectures at the Department of Information Technologies at the Prague University of Economics. His professional interests include sociology and economy of informatics, safety and mobile technologies.
Jiří
Lichý
Manažer prodeje pro strategické zákazníky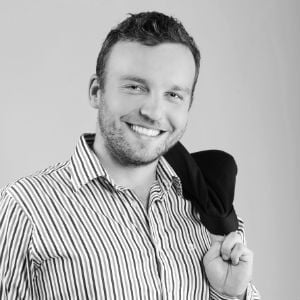 Zdenko
Ryšavý
CTO
TV Markíza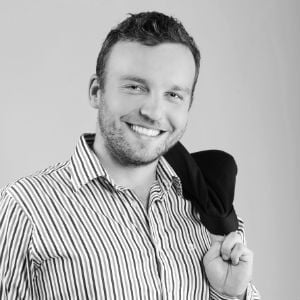 Zdenko is the director of the technology centre where he is responsible for the broadcasting as well as non-broadcasting technology, its selection, purchase, and implementation. He also manages the tangible assets of the company, ensures the operation of the whole television centre and the service of selected technical equipment including mobile TV technology. Among the most important things, he is currently engaged in, can be considered disaster recovery and IT security.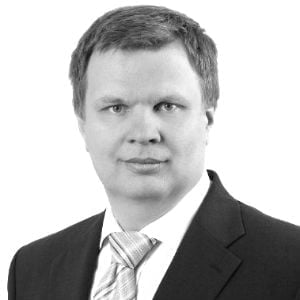 Josef
Uher
CTO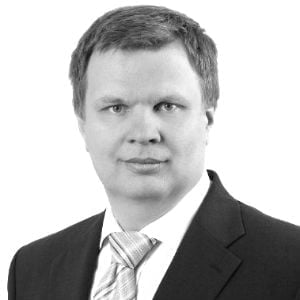 As the technical director of the Nova Group, Josef Uher is responsible for the development of the technologies that ensure the production and broadcasting of TV program and its linking to other Internet activities. Besides that, his responsibility includes also organizing the purchase and implementation of the mentioned technologies and its service support. He also contributes to the strategy of transition from analogue to digital broadcasting in the digital networks and the implementation of HD quality broadcasting. He is a graduate of the Czech Technical University in Prague and he has been working for TV Nova since 1995.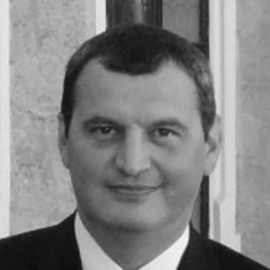 Jan
Zeman
Director of HbbTV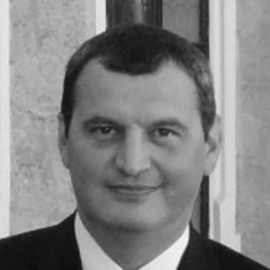 Jan Zeman graduated in film and television journalism. He has been working in the Czech Television since 1988 where he ensures the operation of teletext and HbbTV broadcasting on following TV channels: CT1, CT2, CT24 and CT sport. In his free time, he plays tennis in the summer and snowboards in the winter.